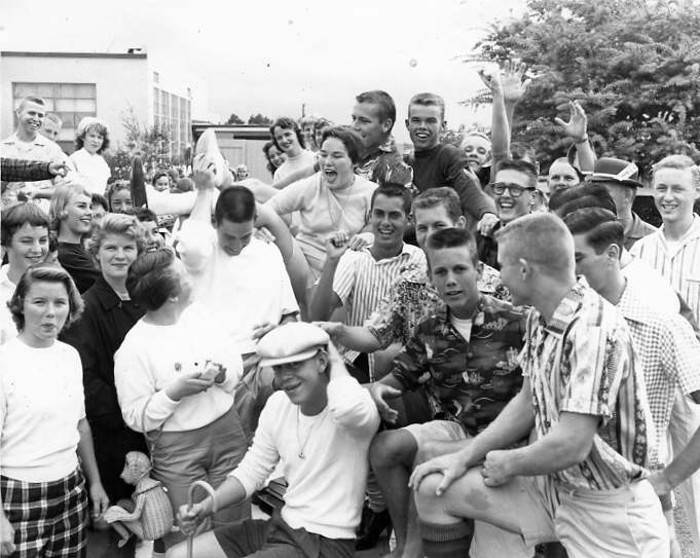 Senior Bermuda Day, May 14, 1957, Sr. Quad, 9 (from Web Whitlock)
Place your cursor over a face to see the name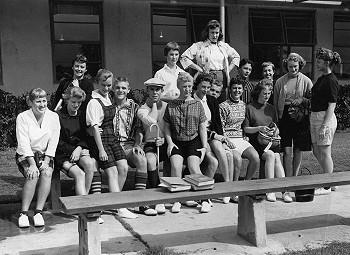 Senior Bermuda Day, May 14, 1957, Sr. Quad, from Web Whitlock
Back row: Sue Fishburn, Brenda Gangel, Judy MacLardie, Nancy Harbuck, Nancy Eason, Barbara Balantyne, ?
Front row: Phyllis Bird, Lynn Higgens, Susan Barrington, Larry Anderson, Byran Watson, Rosemary Deauville, Carolyne Ewart,
me, Claudia Rhind, ?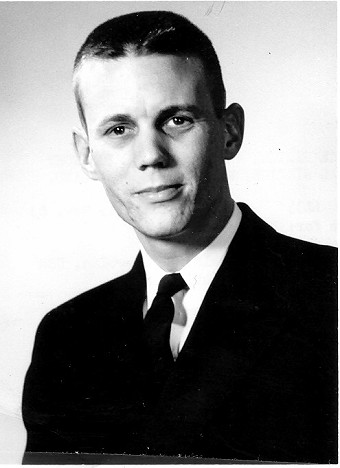 Lieutenant Junior Grade Ron Segerblom, 1962
after commissioning in the Navy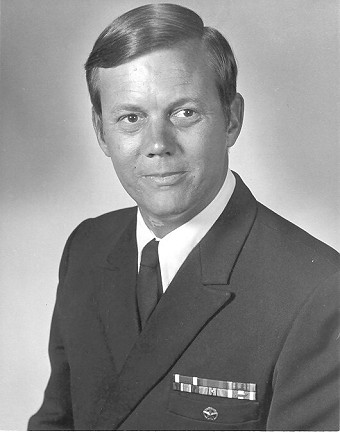 Lieutenant Commander Ron Segerblom, 1972
taken while an Assistant Professor of Management at the US Naval Postgraduate School, Monterey, CA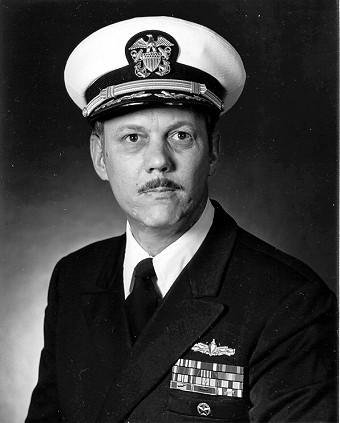 Commander Ron Segerblom, 1982
taken at the time of retirement from the Navy.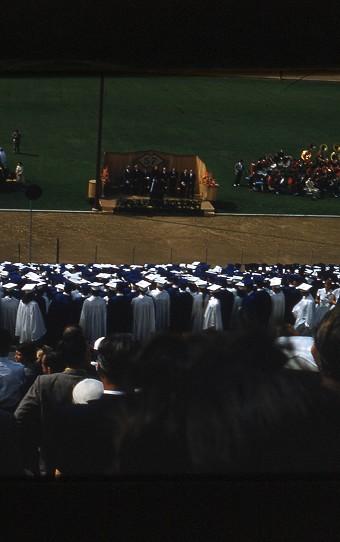 1957 Graduation Ceremony
(from Albert Brandt)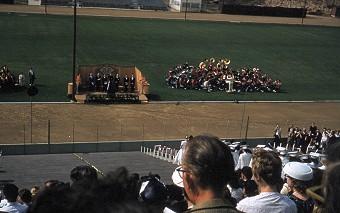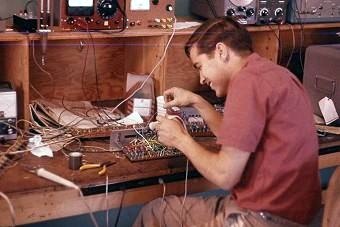 Herman Brown at Estey Electronics when we worked there together around 1961
(from Albert Brandt)


Camp 61 (near Ojai)
Herman Brown, Denny Barton, Albert Brandt
(from Albert Brandt)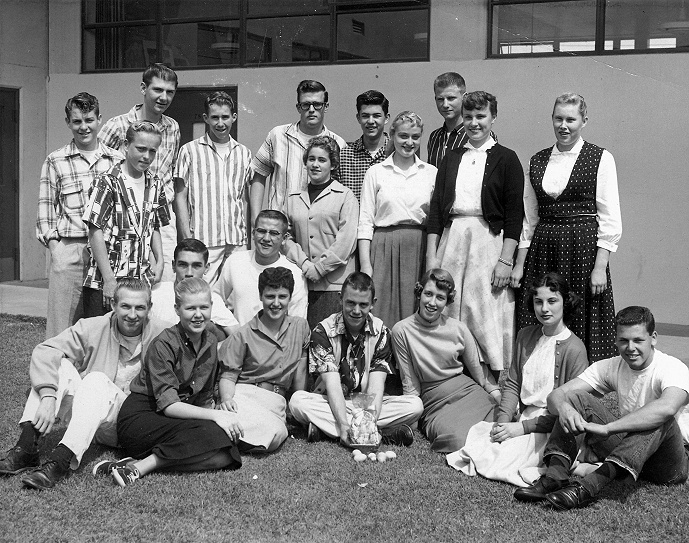 Group at Mira Costa, from George Laun
Back row left, Bruce Giles ('58?), Bob Nelson, ?, Craig Edgar, ?, ?
Next row: ?, ?, Carlene Weeding, Penny Bishonden, ?
3rd row down: ?, Larry Eisler?
Front row: ?, ?, Claudia Rhind, Bryon Watson, Linda Peterson, Marsha Goldberg ('58), Clark Tuthill?