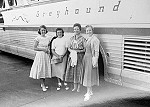 Linda Knox and some exchange students.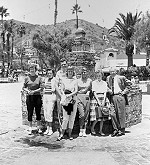 ?, ?, Mr. Wayne Roy and wife, ?, Joan Rissť, Lloyd Waller at Avalon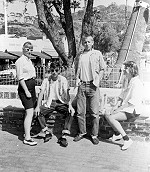 Carleen Weeding, me, Bennet Georgen, Linda Knox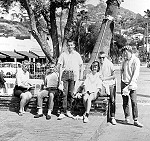 Carleen, Bennet, Mike Ross, Linda Knox, Jeff Causey, Bryan Watson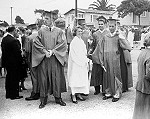 Pat Barnet, Linda Knox, me, Jerry Craig, Ralph Bergo. Baccalaureate at Redondo High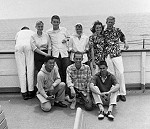 Back: Carleen Weeding, Mike Ross, Linda Knox, Pauline Hayward and Don Long
Front: Katsumi Sunada, Ralph Bergo, Jerry Craig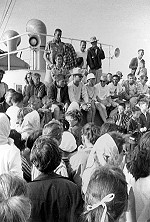 I see Jim Withers in the back, and Rudy Arce in front. That's all I recognize.
Boat to Catalina on Senior Ditch Day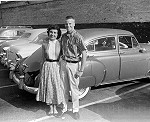 Ozden Erensoy and Jeff Causey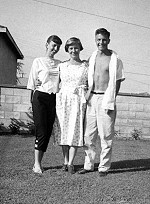 Me with my sister and mother